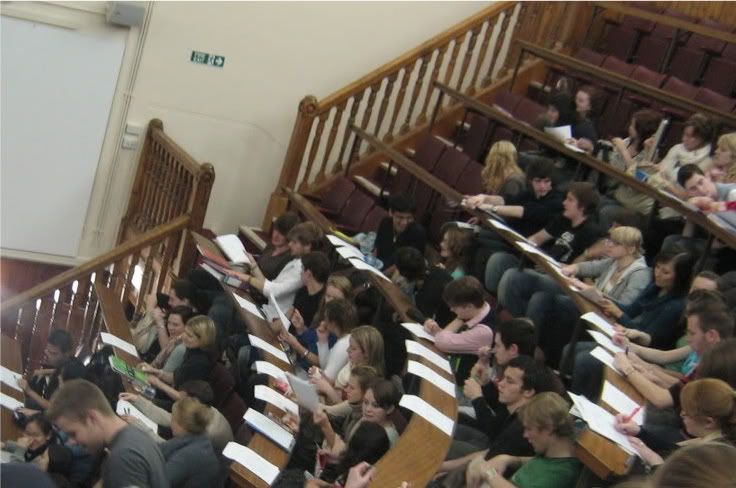 Hello, all! Normally, we post a devotional on Mondays, but a dear friend of mine has some wonderful words of advice for all you soon-to-be graduates, and I felt like you needed to hear it while you can. She wanted to tell you in person, but circumstances have not made that possible at this time. Be blessed as you read, and stay excited! College is a wonderful experience!
Mary Lin's Advice for the Armed and Virtuous College Woman:
Three important pieces of advice for college:
1)
Get involved in your local BCM/Campus ministry AND (not or) a local church.
When I moved 8 hours away from my parents for grad school, it was hard at first. Getting involved in these avenues definitely helped me establish a family away from my family.
I also grew a great deal from being involved in these ministries. It was through the BCM, as well as the ministries that I was involved in at my church that God reminded me of the call He placed on my life to go into missions/ministry way back in the 4th grade at GA camp.
2)
Don't use the BCM or even your busy-ness as an excuse not to go to church
. There is a running joke that college students often attend "Bedside Baptist" on Sundays because they give in to the temptation not to go to church. Don't do this! Your parents will no longer be there to "make" you go to church every week. You have to go on your own! This was a little scary for me at first, since I am very shy and do not feel comfortable in situations where I don't know a lot of people, but I am so glad that I went! I found a church that is truly my home and I feel like they are family!
Also, don't just "go" to church. Get involved in ministry there! You have been given gifts and talents by God, and He wants to use them! Whether it's working with children, playing in the orchestra or singing in the choir, or something completely different, use your gifts for His glory! This is also one of the reasons my church has become my family-- I am connected to them because I got involved!
3)
Establish a regular, consistent time to spend with your Heavenly Father (if you are not already doing so).
It is so important, especially in this new situation, that you spend time in the Word and in prayer, on a daily basis! This is an area of my life where I was not always consistent, and there were seasons where I completely neglected this. Those times were some of the most miserable in my life because I was not having fellowship with my Father, and looking back, it was in these times that I was most vulnerable to sin.
Since moving to grad school, I have really improved in this area. I am still not nearly as consistent as I would like to be, but I am getting much better. I have come to treasure this time with the Lord, and I can always tell when I have skipped it. When I do skip this time, this is when Satan always attacks, and I am vulnerable to the biggest temptation that I struggle with, which is worry. When Satan can get me to start worrying instead of focusing on trusting God, I am always miserable. I am learning, though, that when I spend time with my Father before I start my day, I am much more focused on Him and am much less likely to worry about things.
Your temptations may be completely different from mine, but Satan knows exactly what will get you to take your focus off of God. Staying in the Word and consistently praying will help you be much more prepared to combat his attacks.
Anyway, I just want to encourage you to grow in your walk with the Lord as you prepare to enter this new and exciting phase of your life that is college! These are the things that have helped me, and I wanted to pass them along to you! Know that I am praying for you!
-Mary Lin-