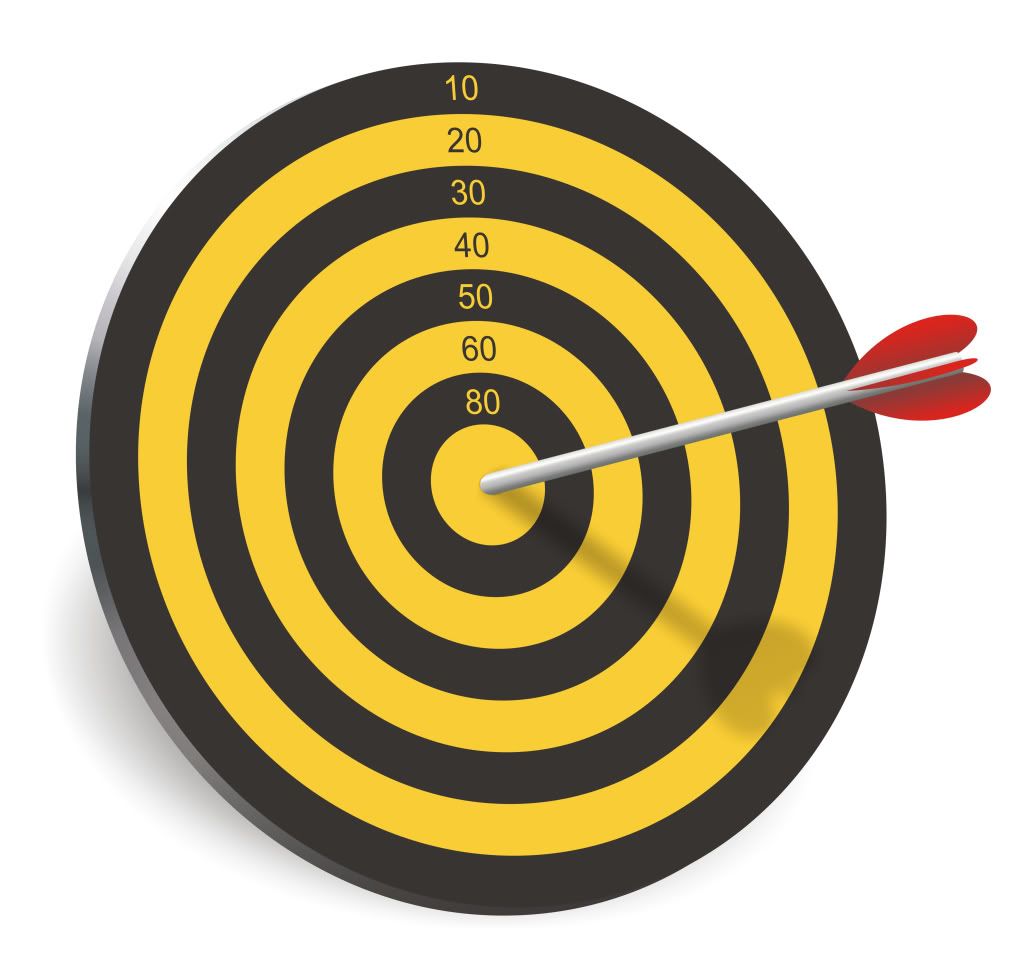 Proverbs 4:25 Let your eyes look straight ahead, And your eyelids look right before you (NKJV).
Well, we've guarded our heart, then our mouth, and this week, in an effort to make it through college without regrets, we're guarding our eyes. In other words, doing what it takes to stay focused on the goal and not being overcome by what's on the sidelines.
Guarding your eyes can take on so many meanings in relation to the college experience. First of all, there's the obvious meaning: keep your eyes focused on Christ and avoid the temptations that seem so attractive, but will drive you far from Him and leave you with regrets. The opportunities to drink, do drugs, have sex, and abandon your values are plentiful in college. They often take on the appearance of being fun, socially acceptable and "not a big deal," but all too soon they can consume you. Instead of working toward the goal of your degree, you'll find yourself looking for the next party, the next guy, or the next high. So, let your eyes look straight ahead, don't get distracted by the college side-show, it's not the good time they claim it to be!
There are other things that can distract you in the college world, and they seem more innocent, more worthy, but can still get you off track. Before you step foot on your college campus, I challenge you to do some personal inventory: Why am I going to college? What are my goals in life? What degree do I wish to obtain? What career do I want based on my degree? Once you have the answer to these questions, with God's direction, of course, this becomes the goal of your college years. Make graduation with the highest possible GPA your focus, and don't allow the numerous activities, groups, organizations and causes overtake your primary goal.
What do I mean by this? You'll hear this echoed in upcoming interviews, but there are
many
on-campus organizations that would love your involvement. Yes, this includes social fraternities and sororities, but it can also include service organizations, professional organizations, clubs, performing groups, and just about anything else you can imagine. These groups all have formally stated causes, almost all of which are noble. Some will be related to your field of study, and might be important enrichment experiences for you, but choose with caution.
Have you ever heard someone joke about being on the "decade-plan" in college? This meant they took several more years to complete their degree than was necessary. This could happen because they partied too much, had unexpected difficulties or because they were overly involved in activities that weren't essential to their degree. Again, some experiences are worth the investment, but some distract. Choose carefully, and choose with God's direction. I was involved in many worthy organizations, but I also determined throughout my college years, that some organizations took up too much time, and I let them go. If an experience will help you be a better person in your chosen field, then get involved. If it will look good on a resume' then consider involvement, but don't allow the auxiliary activities to take away from your study time, or prevent you from taking a full class load each semester. Employers are looking for well rounded educations, but they are also looking for people who are driven to complete a goal.
Bottom line? We need to keep our eyes on our Master and Savior. We need to
press toward the mark for the prize of the high calling of God in Christ Jesus
(Phil. 3:14). What is God's perfect will for our college experience? What does He want us to pursue? Pursue those things with all your heart! Be driven toward excellence, and keep focused on the long run, not consumed with short-term entertainment. Be a young woman who is consumed with becoming everything God wants her to be!
Any college ladies out there who can "Amen" me on this? Any high school girls who have related questions? Leave a comment or send an email and we'll keep the discussion going!