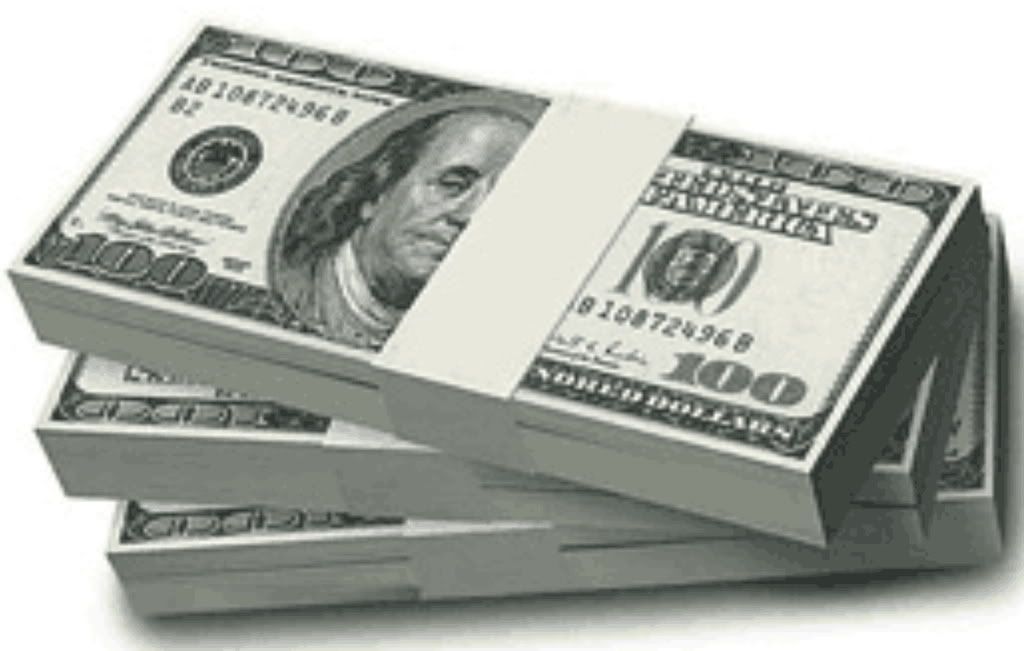 We're back for more college talk, and today the topic is money! Believe it or not, it
is
possible to graduate from college debt-free! I'm living proof, and hopefully some of my experiences can help you avoid unnecessary debt.
You'll hear lots of people say that "Student loan debt is good debt." Here's their reasoning: By graduating with a degree in a specialized field you will (hopefully) be uniquely skilled and therefore eligible for higher paying jobs. Once you begin a career, you can afford to pay off your loans, so therefore the debt is "good." There is merit to this philosophy. Many student loans don't accrue interest until after you graduate, and some even provide for the debt to be "forgiven" if you take a job in a specific location, for a specific period of time.
However,
no
debt is much better than "good debt!" I'm going to tell you about some of the things that worked for me, and maybe you can put a few of them to work in your current or future college financial plan.
First of all, I focused on making the best grades I could in high school. I was not Valedictorian, nor one of the top 10 of my class (I graduated in a class of almost 600 students,) but I was in the top 10%, so I was an honor graduate. I was musical, so I got involved in every possible musical competition. My greatest high school goal was to make the All-State Band, which the Lord helped me to achieve my senior year. When I began looking at colleges, my grades helped me out financially! The university I attended offered an academic scholarship, based on my grades and my standardized test scores (SAT/ACT). Because my grades and test scores were high enough,
I earned an academic scholarship that covered my housing!
Each year in college, if my GPA remained high enough, my housing scholarship continued, so throughout college my housing was free! Each college has its own policies, but in your college-hunting, find out what they can do for good grades, it's worth the effort!
As a music major, I was part of the university marching band, concert bands, and choirs.
I received money for being involved in these groups, and these weren't scholarships, they were called "service awards."
This meant that I was being paid for providing my services to the organization. It was a substantial sum of money that covered most of my tuition! The top ensembles had limited space, and were selected by audition. If you made those ensembles, your service award was even greater! Then, there were other opportunities such as Pep Band (the band which performs at basketball games.) By being a part of this group, I was paid a certain amount of money per game. It wasn't much, but it helped cover expenses like toiletries and such. These groups were enjoyable, and they helped pay for my education!
Then there were "work/study jobs
." Throughout the various departments, certain professors or organizations had jobs available to students. My work/study job was with the trumpet professor in the music department. I'd help copy, fold, organize and prepare for performances and competitions. My husband worked two semesters at the campus police department, (another story for another time!) Again, we got paid for this work. It wasn't lots of money, but every little bit helped, and there was a limit to the amount of hours you could work, because the purpose of the job was to not impede your
study
.
Then, one semester, I discovered that good grades could pay even more! The first semester I made a 4.0, I received a letter, with a check for $1,000! I found out that
my department offered a scholarship for the music student with the highest GPA each semester
. After receiving that check, I decided to make 4.0's from then on! If there was more than one such student, the scholarship was split, but once again, I found a way to make money to pay for school!
When I began my college career, I filled out government financial aid forms, but unfortunately, I did not qualify. It never hurts to try, though. Grants are different from loans.
Grant money is government money for your schooling that does not need to be repaid!
So, look into it, find out when it's due and turn it in, filled out in its entirety, on time.
Every year scholarships and grants go unclaimed because people fail to properly fill out the forms.
What hobbies are you into? There might just be a scholarship out there! Do some research and find out, because every little bit helps. Another avenue for potential scholarships are civic organizations. The Rotary Club, Lion's Club, and other such places offer college scholarships. Many high school booster organizations offer scholarships, I even know that the local banks in our area offer scholarships. If there's a form to fill out,
fill it out!
The worst they can tell you is "no."
One more thing that helped me: I went to a smaller university. Because my university was small, they valued their top students and wanted to keep them. That certainly helped my financial situation! As nice as it is to go to a big-name university, how important is that for your
bachelor's
degree? If you're looking to go for a Master's or beyond, maybe that degree should come from a major university. Throughout my working life, no one has passed me up for a job, or questioned my abilities based on the university I attended.
Not to get too into my personal story, but I was the oldest of four children, and neither of my parents went to college. Finances were tight, and I knew from the beginning that I would have to pay for as much of my education as possible. I did not go to school for free; my parents had to pay some expenses, especially my freshman year, but I managed to shoulder most of the financial burden myself,
without
any student loans, and without getting an outside-the-university job! Every school has different policies, but they all offer opportunities for financial relief.
Many factors come into play when considering where to attend college. The most important factor is God's guidance. Don't
worry
about where to go and how to pay, but seek His will and plan. He will guide you, just as He did for me. It is worth taking a look at the money involved and creating a strategy before you dive in, though. If you can avoid student loans, through scholarships, service awards or jobs either on or off campus, it's worth it. What a blessing to begin your new career debt-free!
Do you have any financial concerns about college? Leave a comment or send us an email at
requests@armedandvirtuous.org
and we'll continue the discussion!