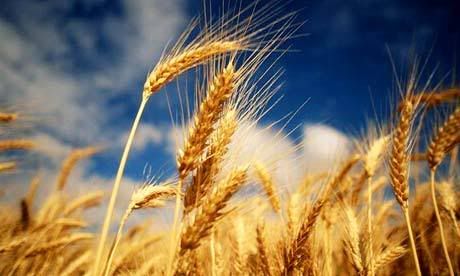 But Jesus answered them, saying, "The hour has come that the Son of Man should be glorified. Most assuredly, I say to you, unless a grain of wheat falls into the ground and dies, it remains alone; but if it dies, it produces much grain. He who loves his life will lose it, and he who hates his life in this world will keep it for eternal life. If anyone serves Me, let him follow Me; and where I am, there My servant will be also. If anyone serves Me, him My Father will honor (NKJV)."
Well, it's the Christmas season and all the stores are enticing us to come out and shop. From now until Christmas Day we will be assaulted with commercials, specials, and last-chance offers to take advantage of "great deals." If your calendar is anything like mine, most of the weekends are already full of parties, church events, and family gatherings. The Christmas list of things to do, buy, bake, mail and take care of is long and the time is short. It's "the most wonderful time of the year," but it's also the most hectic time of the year.
We get so caught up in the festivities of Christmas, the giving of gifts and the planning of parties that it's easy to forget the main point of Christmas. Yes, we celebrate the gift of God's Son on Christmas day, but we tend to forget that He was born for the purpose of dying. Yes, there was joy on the night of His birth, great joy, because hope had come for mankind. At the same time, the hope that arrived was a child whose destiny was sacrifice. He was the Lamb of God who takes away the sin of the world, but how terribly steep was the price of our salvation
!
This verse from John 12 comes immediately after His triumphal entry into Jerusalem. As he rode through the streets, people broke off palm branches and sang praises to Him: "Hosanna
!
Blessed is He who comes in the name of the Lord
!
The King of Israel
!
" People were flocking to see Him, desperate to meet with Him. It was the ultimate party atmosphere, but Jesus' response to the disciples was all about His death. He was fully aware of what was about to take place and yet He accepted the responsibility.
Unless a grain of wheat falls into the ground and dies, it remains alone
. Jesus was explaining to His disciples that He must die. Without His death, salvation would not come. They didn't understand what He was trying to tell them. Most likely, it was a confusing message with all the sounds of celebration around them. With Jesus at the height of His popularity, power, and acceptance, it was ridiculous to consider something as melancholy as death.
. . . but if it dies, it produces much grain.
Through the death of Jesus, payment would be made for sin, and mankind would be able to have a relationship with God. Much "grain" would be produced through Jesus' sacrifice. So, even though the city was a whirlwind of activity, even though the mood was festive, Jesus had His eye on the task at hand.
If we "love this life" more than we love our Lord, we will lose it. The bottom line is, we cannot control anything, and the more we try, the more we will fail. If we "hate our life in this world," by focusing on what truly matters, living our life to glorify Him and serve others, we will live eternally in heaven.
If anyone serves Me, let him follow Me.
That means following Him to the cross. It means laying down our desires, our "to-do" list, and allowing Him to live through us. If our Master is willing to be at a soup kitchen, then we should be there as well. If He wants to wash others' feet, then so should we.
If anyone serves Me, him My Father will honor.
The upside to all this service? Being honored by God, Himself. Jesus fulfilled His destiny on earth and now sits at the right-hand of God. As we fight off the temporary distractions, and are faithful to live out our calling, God will honor us. He will open the way before us, and provide everything we need to complete His work. He will groom us for the task He has specifically designed for us, a task that will satisfy our heart's deepest longing.
As I sit here writing this, I'm looking at a lighted and decorated Christmas Tree. I have many plans to make, presents to buy, and goodies to bake. Nevertheless, I'm committed to keeping this season in perspective, both for myself and my family. I'm going to give because I've so richly received, not because it's expected. I'm going to celebrate because I'm grateful for the gift of salvation, not just to have fun, or because it feels good. May we manage to keep the somber reality of why Jesus came in our hearts this season, and allow it to keep our actions, motives, and budgets in check.
What are you looking forward to this Christmas? Are the expectations pleasant, or are you sad at this time of the year? Leave us a comment or send us an
email
and we'll be happy to encourage you. God Bless
!