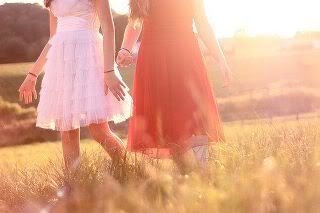 Luke 9:1,6 Then He called His twelve disciples together and gave them power and authority over all demons, and to cure diseases . . . So they departed and went through the towns, preaching the gospel and healing everywhere (NKJV).
Has God ever used you to do His work? It could have been a word you said, a need you met, or a service you rendered, but whatever the case, there was a tremendous feeling of joy that followed, right? This feeling comes from hearing God's voice, obeying His commands, and seeing spiritual fruit as a result.
When Jesus sent out His disciples in the passage overhead, He was still on earth, and still had much work to do. However, the entire nation of Israel needed to see that the kingdom of God had come, and all needed to make a decision regarding the Messiah. Jesus took aside His disciples and specially equipped them for this task. They were to preach, heal, and to set people free.
This all sounds great, but how does it apply to us today? I'll tell you: As a child of God, you have been given a message of freedom, healing and life. Furthermore, you've been sent to a world that might be wealthy with material possessions, but is absolutely starving for love and acceptance. The word you carry has the ultimate authority. It can cut through the lies that ensnare your friends. It can heal the deepest wounds, and points to the One who sets us free: Jesus Christ.
So, do we need to wait until we're "old enough?" do we need to make special preparations before setting out? No. Jesus told His disciples to
"Take nothing for the journey, neither staffs nor bag nor bread nor money; and do not have two tunics apiece (v.3)."
What if people don't believe? What if they laugh at me? Jesus had an answer for that as well:
"And whoever will not receive you, when you go out of that city, shake off the very dust from your feet as a testimony against them (v.4)."
In other words, move on. Don't apologize for the message, and don't let them stop you. Your job is to share, the decision to believe is their own.
With this information in hand, the disciples set out, preaching the gospel and healing everywhere. Can you imagine being a source of healing? You can be
!
Allow Jesus to fill your mouth with words that bring life. Speak words that uplift, instead of tearing down. Offer a listening ear, and compassion to those in need, rather than passing them by. If God puts an opportunity to share the message of salvation, then share, knowing that God will give you wisdom and strength.
When you surrender to God's service, you lead an exciting, joyful life. Just as the disciples had much to share with Jesus when they returned from their journey, so will you.
Instead of asking "What's your New Year's Resolution?", maybe the better question to ask is, "What has God commissioned you to do in 2012?"