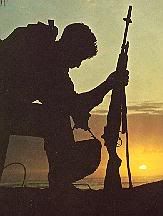 I Peter 5:8 Be sober, be vigilant; because your adversary the devil walks about like a roaring lion, seeking whom he may devour (NKJV).
We all know that abstinence until marriage and sexual purity are highly important causes; causes worth supporting and defending. But, after reading an article recently, I felt compelled to share just how fierce this fight has become.
You are aware of how super-saturated we are in this culture with sex. Sex sells just about every product imaginable. Our children are slammed with sensual images just about everywhere they turn, and every form of entertainment is filled with blatant sexual references. None of this information is new to you, but I've learned that there are companies out there actually trying to get our children
hooked
on sex.
The article I read was too graphic to post or even link to this site, but it's real and it's frightening. It basically gave school age children, even elementary age children, step-by-step information on how to commit every sexual sin imaginable. It made experimenting with sex out to be something normal, good, and fun. There were many other shocking ploys used to lure our kids into sexual sin, that I can't even mention.
I just want to urge all parents out there, myself included, to do two things: Firstly, we need to get on our knees and fight this battle for our children. If they're young, we need to begin waging warfare on their behalf before this becomes a major concern. If they're already in their pre-teen, teenage, or college years, we need to lift them up daily because the struggle is much more intense than it's ever been, and the pressure is on the rise. Every prayer lifted up acts as a layer of protection. Even when we can't be present, our prayers will cover and guide them to making wise decisions in the heat of battle.
Secondly, we need to
know
what is going on in our kid's lives. The world tells us to "let them make their own choices," and to "give them some space." But who are they to tell us how to raise our kids? The same people spouting these opinions are the ones trying to ensnare them
!
The world will not be standing before God on judgement day, answering for how our children were raised. They are
our
God-given responsibility and we should prepare them as completely as possible to face what's out there. We should monitor their activities without apology, reminding them that our actions are for their welfare.
It might sound hopeless, but thankfully, that's not the case. God has promised that He will never give us more temptation than we can overcome. I Corinthians 10:13 says,
No temptation has overtaken you except such as is common to man; but God is faithful, who will not allow you to be tempted beyond what you are able, but with the temptation will also make the way of escape, that you may be able to bear it (NKJV).
What the devil intends to destroy us, God can use to strengthen and empower us.
Don't despair, but don't get complacent. The battle is real, and our precious children are on the front lines. Their enemy is well organized, and determined, but the God of the universe is their protector. He's given them a support system through us, so let's get off the couch and get on our knees.